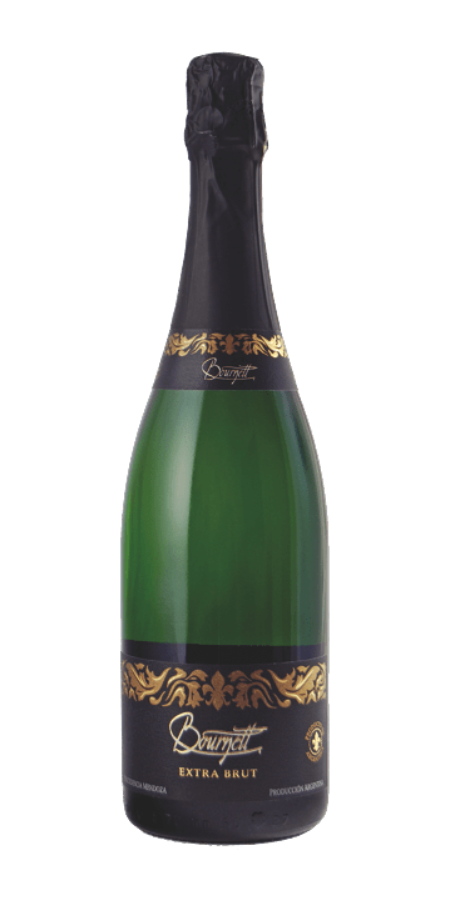 Espumante Extra Brut Método Charmat
Bournett, Espumante Extra Brut
---
Pale yellow color with slight greenish reflections. Small and persistent bubbles, with an interesting crown formation. Aroma of citrus fruits (lemon and grapefruit) with notes of pineapple, buttery yeast. Fresh, agile and very pleasant, with a rich finish in the mouth.
Data sheet
Alcohol: % v/v 12.4
Total acidity: 5.88 gr./l
Sugar: 3.00 gr./l
Second fermentation: in 50% hl stainless steel tanks.
(Charmat method)
Harvest: 40% Pinot Noir, 30% Chardonnay, 30% Chenin.