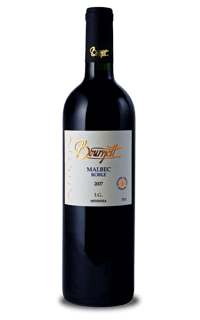 AUSTRAL SPECTATOR AWARD
---
Bournett IG Roble Malbec 2007 obtained a bunch in the sixth edition of Viñas, Bodegas & Vinos 2009. A blind tasting was carried out in which more than 1200 Argentine wines participated, firstly our MALBEC ROBLE I.G. It was selected among the best 150 wines that were classified with 5 stars, then a second tasting was made, only of the wines already awarded, always under the same conditions, blindly, and from this last selection we obtained the mention of being among the BEST 69 Argentine Wines, our wine was also awarded for being one of the best wines in terms of its excellent PRICE – QUALITY ratio.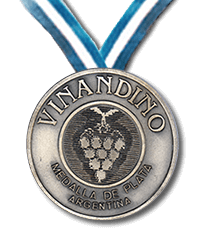 VINANDINO AWARD
---
Bournett Winery was a participant in the seventh edition of "VINANDINO" held from November 21 to 25, 2005. Organized by the National Institute of Viticulture.
VINANDINO is a founding member of the World Federation of Great International Wines and Spirits competitions and is sponsored by the International Organization of Vine and Wine; and the International Union of Winemakers.
More than 20 countries participated in this contest presenting their wines.
Recognized international specialists objectively evaluated them. Bournett Winery was awarded a silver medal, with the Bournett Prestige Oak 2003 Limited Edition.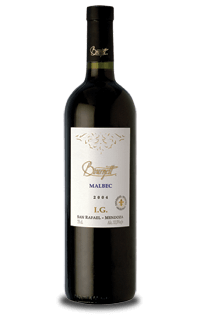 CHIVINSUD AWARD
---
In the contest carried out in December, 2004 (Chivinsud 2004), the red wine Malbec of the firm BOURNETT was chosen unanimously by the jury arranged for the opportunity and also by the concurring public. in the traditional category.
The technical characteristics carried out in the pairing described were based on the color correspondence, aromatic characteristics and the tactile sensations that occurred in the mouth when ingesting each dish and then drinking the preselected wine, such as oiliness of the preparation washed by the alcoholic richness of the wines and their tannic structure that defines and frames the pairing. Traditional malbec combined its balanced tasting notes with the gastronomic virtues of the dishes, resulting in a perfect match for the delight of our senses.