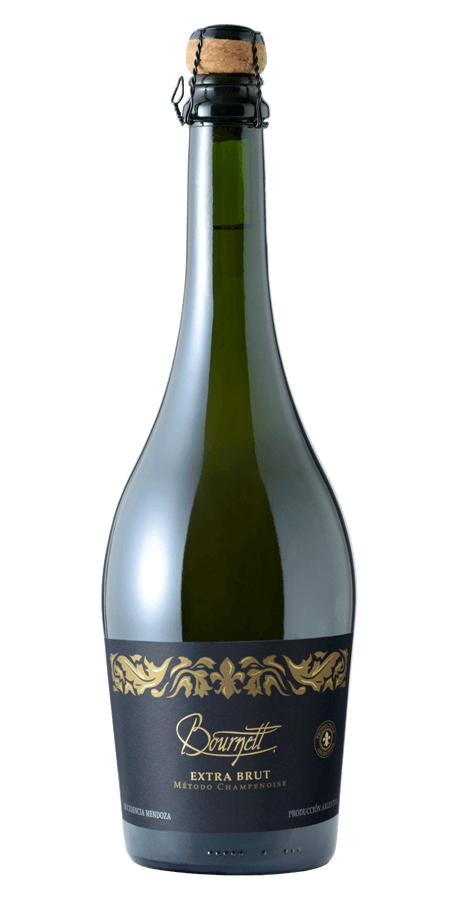 Espumante Extra Brut Método Champenoise
Bournett, Espumante Extra Brut Método Champenoise
---
Complex sparkling wine made from the vines. Chardonnay and Pinot Noir, by art of the CHAMPENOISE OR TRADITIONAL METHOD, have achieved an excellent combination of olfactory and gustatory sensations as a result of their expected selection of grapes and their careful secondary fermentation, which makes this wine, a great exponent of its type, captivating those consumers who know how to appreciate the characteristics of these products, it repeats what is perceived by the nose. Very elegant color with steely glosses, fine bubbles and delicate perlage, on the nose it is complex, with notes of toasted bread in a mix of fruit and excellent ferments, when we take it to the mouth it impresses us with velvety sensations accompanied by the slight pungency of its natural gasification which makes it even cooler and more interesting.
Data sheet
Alcohol: 12,1º % v/v
Total acidity: 6,00 gr./l, expressed in tartaric acid.
Sugar: 6,03 gr./l
Harvest 50 % Chardonnay y 50 % Pinot Noir.