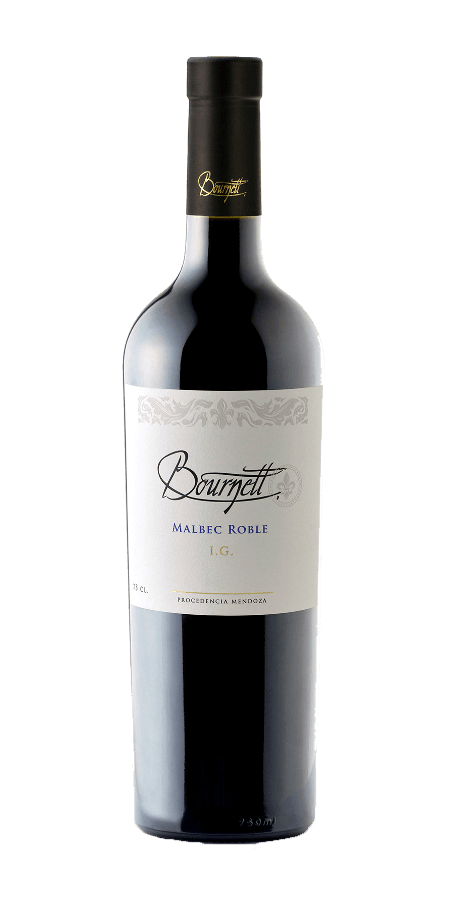 Malbec Roble I.G.
Bournett, Malbec I.G.
---
Wine of red color, intense violet, with elegant chromatic aspects of great vivacity, on the nose it is clean frank and varietal, highlighting notes of plums, jams and some chocolate with coffee caramel product of its upbringing, then in the mouth it has a sweet entrance -Acid, with a great tannic balance, acidity and alcohol and a complex finish on the palate that repeats what is perceived on the nose added to this the quality wood smoke. Given its typical nature, this 100% Malbec, aged for four months in French oak barrels, has been chosen as the perfect accompaniment to pair with the Malargüe goat.
This wine has been featured in several contests
Data sheet
Alcohol: 13.5º % v/v
Total acidity: 5.40 gr./l
Sugar: 2.47 gr./l
Fermentation: with selected yeasts and temperatures between 24/27 º C.
Malolactic Fermentation: produced
Harvest in the second week of March, manual in 20kg plastic boxes. Defoliation of the vineyard and thinning of clusters. 100% protected with anti-hail mesh
Aging: 50% of the wine in French oak barrels.