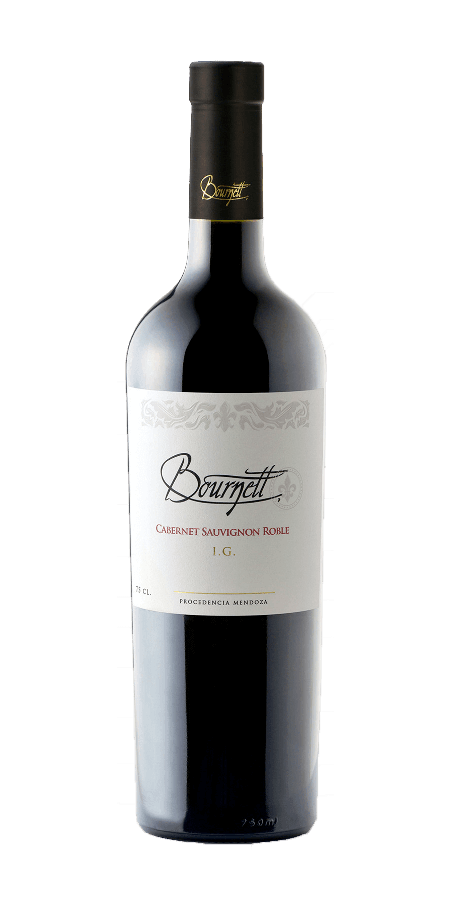 Cabernet Sauvignon I.G.
Bournett, Cabernet Sauvignon I.G.
---
Wine of an intense red color, on the nose it has typical aromas that remind us of ripe red fruits, such as cassis and currants, and some pepper, melted in an exquisite smoke provided by its passage in French oak barrels, in the mouth it captivates us with its silkiness and structure of good tannic balance, where it repeats the fruits perceived on the nose and vanilla finish that invites us to continue drinking.
Pairing: Ideal companion to accompany grilled red meats, semi-lean meats, cured and parked cheeses; preparations with forest mushrooms, mushrooms and game meat.
Data sheet
Alcohol: 13.9 % v/v
Total acidity: 5.70 gr./l
Sugar: 2.60 gr./l
Fermentation: with selected yeasts and controlled temperature between 26 and 28º C.
Malolactic Fermentation: produced
Harvest in the second week of March, manual in 20kg plastic boxes. Defoliation of the vineyard and thinning of clusters. 100% protected with anti-hail mesh.
Breeding: 40% of the wine in French oak barrels.