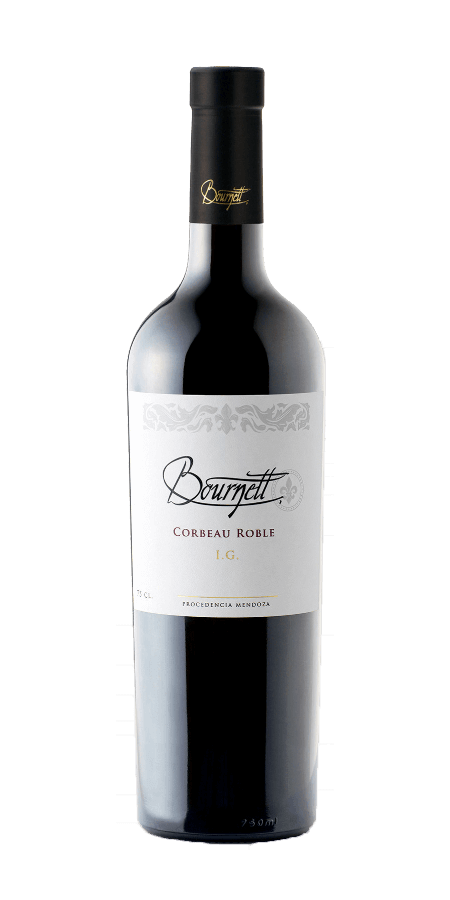 Corbeau Roble I.G.
Bournett, Corbeau I.G.
---
Intense garnet red color, with violet reflections, on the nose it is clean frank and varietal, highlighting notes of blackberries, plum jams and an elegant smoke, then on the palate it has a sweet attack, with a good tannic balance, acidity and alcohol and a finish Intense on the palate with a marked complexity of toasts provided by the French oak barrel.
Data sheet
Alcohol: 12.80 % v/v.
Total acidity: 5.10 gr./l
Sugar: 2.01 gr./l.
Fermentation: with selected yeasts and controlled temperature between 26º and 28ºc.
Malolactic Fermentation: produced.
Harvest: 30% was aged in new French oak barrels
Harvest: in the second week of April, manual in 20 kg plastic boxes. Leaf removal of the vineyard and thinning of bunches. 100% protected with anti-hail mesh.