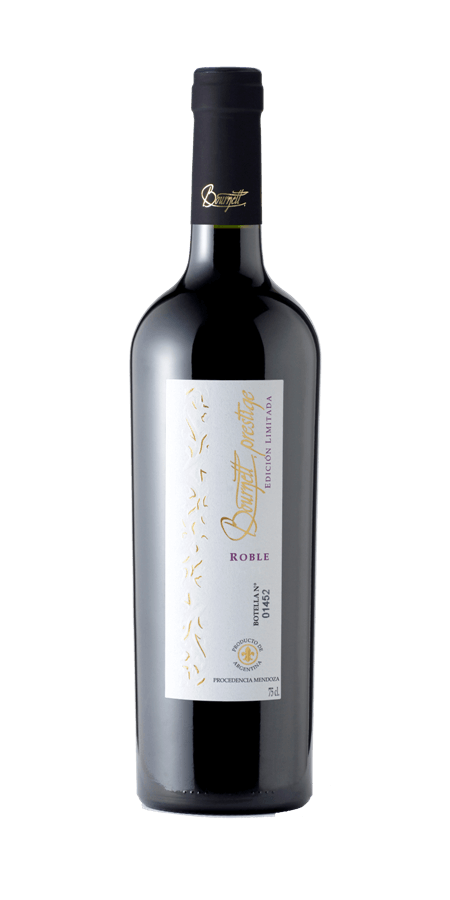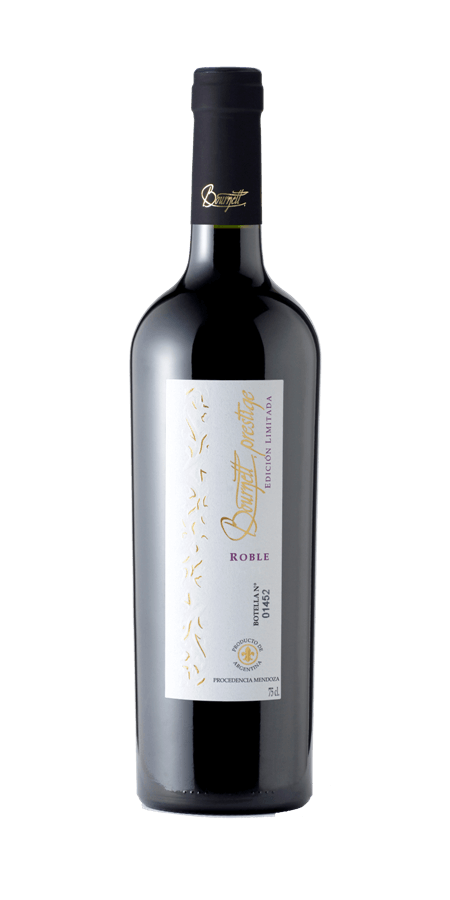 Prestige Roble
Bournett Merlot, Malbec Roble
---
Premium generic wine from the winery. Cut 75% Merlot and 25% Malbec. Ruby red color with high concentration and intensity. Subjugating and complex aromas, where blackberries, cassis and ripe blueberries are perceived in jam, repeating this sensation in the mouth, integrated in a great way with sweetness, acidity and alcohol. Ripe and very fine tannins, with excellent persistence and a great finish. Elegant and velvety with a very good integration of the fruit in its aging in wood.
Data sheet
Alcohol: % v/v 13.8
Total Acidity in Tartaric: g/l 5.10
Volatile Acidity in Acetic: g/l 0.43
Reducing sugars: g/l 2.36
Fermentation:alcoholic at 26/28 º C with 2 days at 30 degrees º C, 12 days of maceration
Malolactic Fermentation: with indigenous strains
Maceration: classic with a daily remontage and 2 delestages throughout the fermentation
Stabilization: it is clarified only with 1 egg white per HL, it is left to rest for 10 days and finally it is bottled without filtering.
Breeding: 6 months in new French oak barrels
Harvest: Manual, during the first hours of the morning in 20 Kg plastic containers.