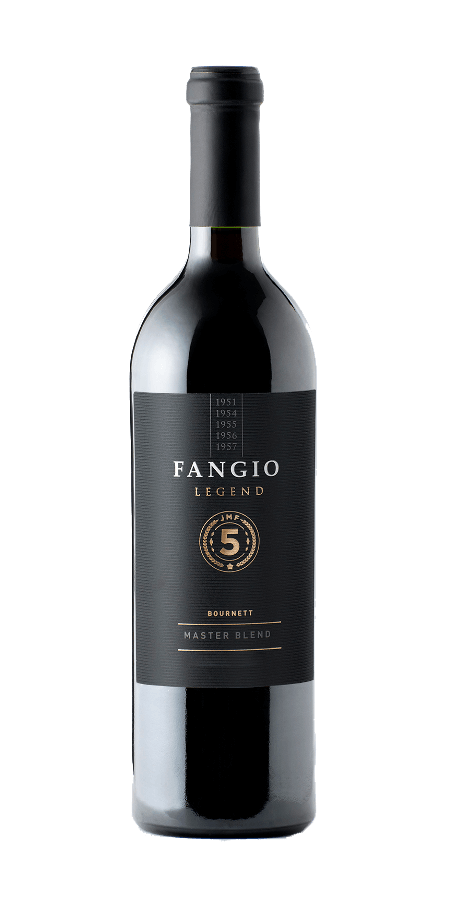 Fangio Legend
Bournett, Fangio Legend
---
This Coupagge of our best games of wine, was born with the idea of ??combining FIVE VARIETALS, representing the FIVE WORLD CHAMPIONSHIPS that Juan Manuel Fangio won.
Intense color wine, with a ruby ??red color and mauve sparkles.
On the nose, great aromatic complexity, contributed by the diversity of varietals and the aforementioned aging, standing out in fruit aromas of plums and blackberries, and when it opens, accentuates aromas of vanilla, almonds and coffee.
In the mouth it has a sweet entrance, captivating due to its structure and complexity, it becomes fruity, and finally in post-taste it shines with a fine touch of vanilla.
30% MALBEC, 30% CABERNET SAUVIGNON, 20% PINOT NOIR, 10% MERLOT, 10% CORBEAU.
Data sheet
Alcohol: 13,10 % Vol
Sugar: 1,80 g/l
Total acidity: 5,00 g/l
Dry extract: 30,80 g/l
Fermentation: With selected yeasts, highlighting differences in the fermentation vessels, a percentage fermented in French and American oak rollers.
Malolactic Fermentation: natural process
Breeding: We have combined French oak barrels with American and French oak for the different varietals, which were then assembled giving great aromatic complexity.
Oxidative aging (cask): 24 months.
Reductive parenting (bottle): 12 months.
Operating temperature: 17º C