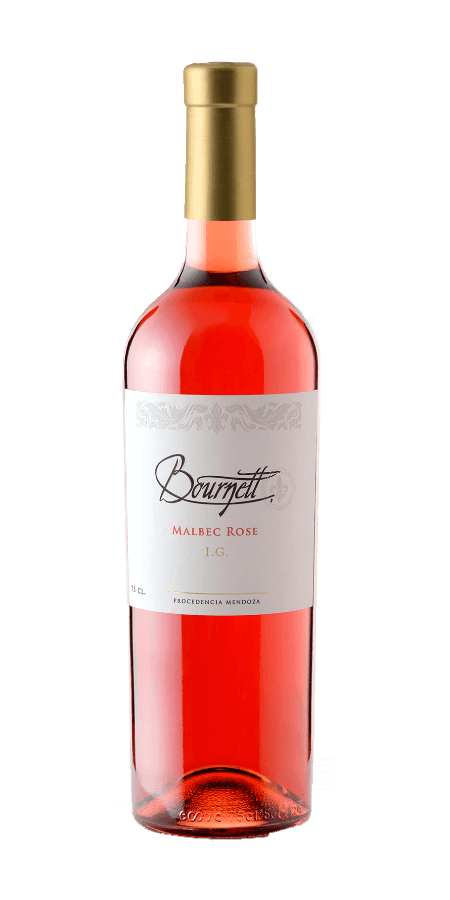 Malbec Rosé I.G.
Bournett Malbec Rosé I.G
---
This exquisite varietal Rosé has a light red color with purple sparkles, limpid and bright. On the nose notes of ripe blue and berry fruit stand out, on the palate it is fresh, unctuous, it repeats with great intensity the fruits perceived on the nose.
Data sheet
Alcohol: 13.5º % v/v.
Total acidity: 6.2 gr./l.
Sugar: 24.50 gr./l.
Fermentation: alcoholic with selected yeasts and controlled temperature between 13º and 15º C.
Malolactic Fermentation: not produced.
Cold stabilization.
Harvest in the second week of May, manual in 20kg plastic boxes. Selected on inspection tapes, 100% varietal sangria with block of alcoholic fermentation by physical method.