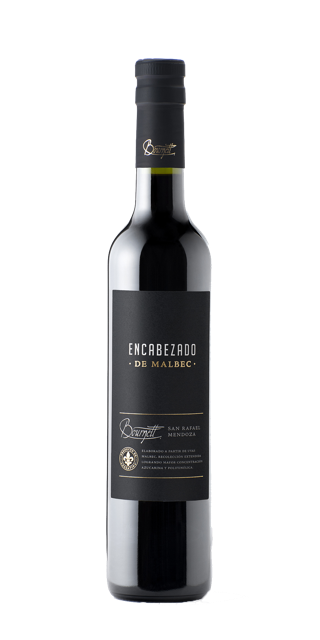 Encabezado Malbec
Bournett, Encabezado Malbec
---
Who receives its name due to the elaboration process. The most common technique to fortify the wine is the "heading", it consists of adding wine alcohol during the fermentation process. This results in a wine with a higher alcohol content (17 to 25 Gl), with greater texture and more robust flavors. Generally, these types of wines are sweeter due to sugars that failed to ferment. They also have greater stability: once opened, a bottle of fortified wine can last several months without losing its properties to taste.
This wine was made from the Malbec variety, making an extended collection in the harvest periods to achieve a sugar and polyphenolic concentration more important than a traditional wine, which results in a very concentrated, friendly and powerful wine, for that reason Reason why the wine has a great concentration of color, on the nose there is a mixture of ripe red fruits and jams of the same in a mix of a subtle wood that does not mask its odorant potential: then in the mouth the wine is very robust, fruity and meaty with an important kindness that makes it mellow and tasty at the same time.
Pairing: This wine can be perfectly paired with bitter chocolates, nuts, fruit tarts and blue or cured cheeses.