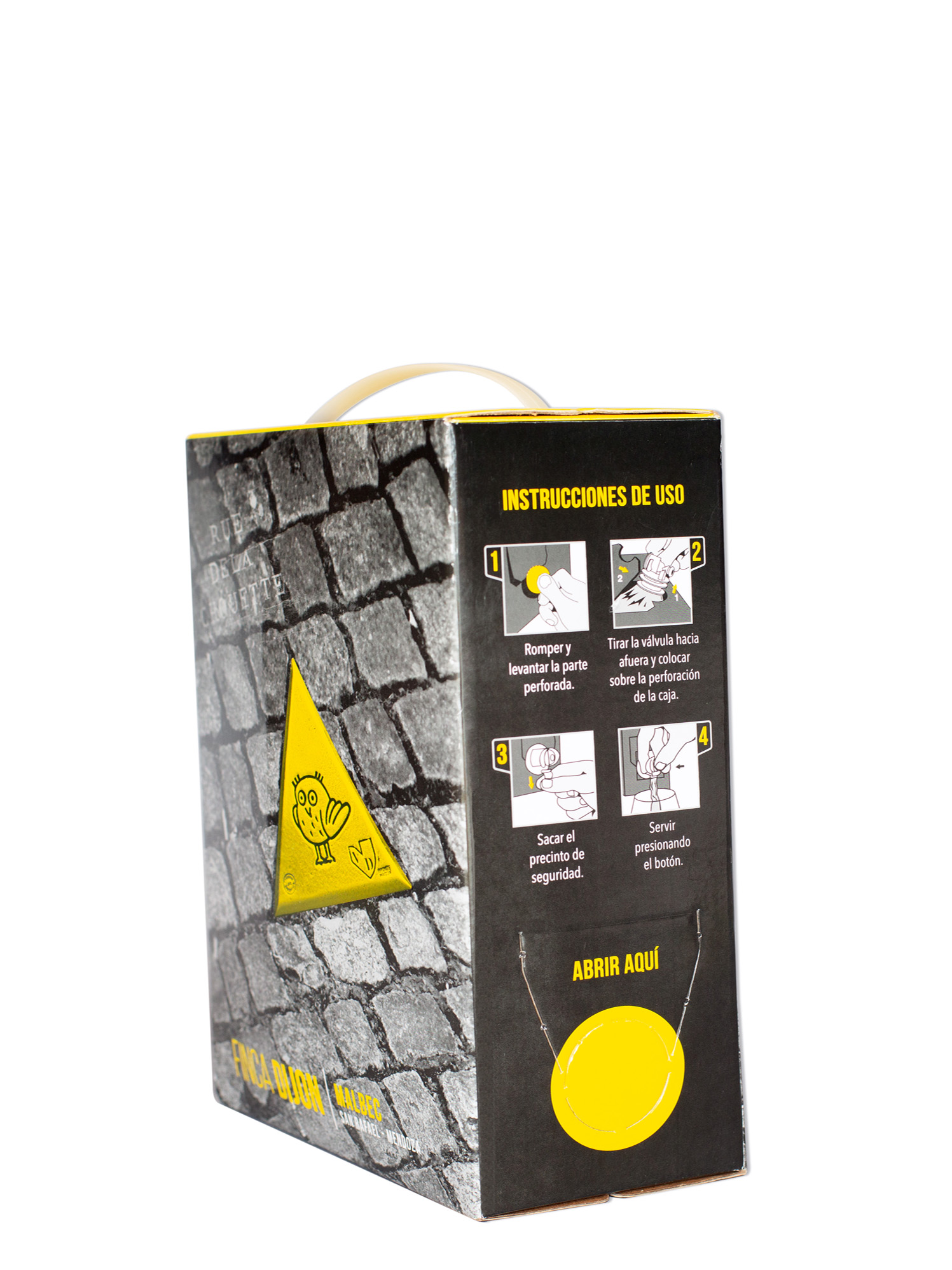 Bag in Box
Bournett, Finca Dijón Malbec
---
Wine of red color, with elegant chromatic aspects and great vivacity, on the nose it is clean frank and varietal, highlighting notes of plums and raisins, then on the palate it has a sweet – acid entry, with a great tannic balance, acidity and alcohol and a finish of balanced mouth that repeats what is perceived on the nose.
Data Sheet
Alcohol: 13,10º % v/v
Total Acidity: 5,20 gr./l
Sugar: 1,95 gr./l
Fermentation: 

with selected yeasts and controlled temperature between 24º and 28ºc.

Malolactic Fermentation: produced.